Because…
Guys, don't you love online shopping? Getting all kind of amazing things in just a few clicks? I love it and I'm sure you love it too! But, have you ever asked yourself, how does online shopping really work?
If you're a newcomer entrepreneur who wants to create your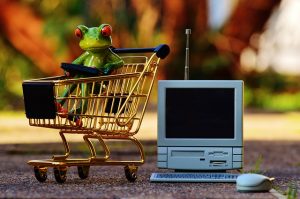 own online store to sell your rubber ducky cupcakes but, you have no idea where to start, worry not, as in this post I'll share with you several concepts of E-commerce, just the basics that you will need to know in order to understand how it works either if you want to buy or sell.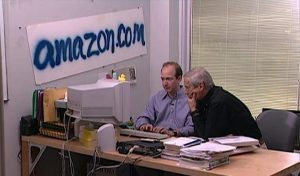 As much as I'd like to be optimist and say that E-commerce is an easy thing to implement, the truth is that it's not… However, there's a lot of information out there and a lot of tools that make our life easier. Remember, we all start from the bottom, like my good friend from Amazon.com.
Enough of my rambling, let's start with the first concept:
The Technology
There is not good or bad choice here, it all depends on your budget. There're a lot of platforms in the market, some of the most used right now are: WooCommerce, Magento, Drupal, Shopify, BigCommerce, etc. As of last year, Magento and WooCommerce were the most used in the US (around 11% each one). Also, there is the option of building your own code, again, budget should be considered here. Before you make a final decision, my recommendation is to review carefully all the options in the market to make an informed decision, don't be afraid to start from scratch by building your own code, however, most of the tools I listed above have affordable versions, so check them out.
Once you have the base code, you need to host it somewhere, this point doesn't require further explanations, there are thousands of hosting options out there.
Next step:
The Security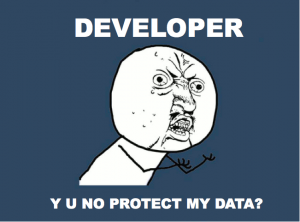 What a headache, right? As a customer, this is probably my major concern, I don't mind (that much) if the shipping takes too long as much as I mind that the site is secure and nobody is going to steal my credit card information. On the other side, as seller, you don't want to have fraudulent orders coming along (charge-backs are evil!) or break security rules as that will discourage your clients from buying your art crafts and we don't want that either. Here are some of the most important concepts that you need to understand about security:
PCI Data Security Standards – Designed to ensure that ALL companies that accept, process, store or transmit credit card information maintain a secure environment. Some of the main requirements to meet this standards are: Install and maintain a firewall configuration to protect card holder data, Cardholder data must not ever be stored or transmitted unencrypted, Build and maintain a secure network. If you didn't choose a SaaS or Cloud based tool in step 1, then you'll need to make sure that your online business is PCI compliant.
Anoth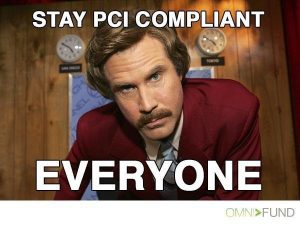 er important thing to know is that there're 4 levels of PCI compliance:
Levels 1 and 2 are for merchants processing 1,000,000 transactions or more per year.
Level 3 applies to an organization that processes greater than 20,000 credit or debit card transactions per year.
Level 4 applies to an organization that processes less than 20,000 ecommerce transactions per year or less than one million card present transactions.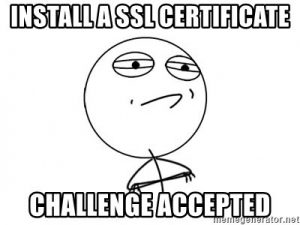 SSL certificate – As a vendor, when transmitting cardholder data, this is a must, and additionally, all browsers are starting to forcing us to switch to https even if we're not transmitting such data, then, let's just roll with it.
As a customer, some of us just want to see the little green lock in the browser bar… it's pretty, isn't it? A pop of color.
On to the next point:
The Laws and Regulations
Don't be scared, you don't need a lawyer… at least not yet! But, you do need to pay attention to the Web Content Accessibility Guidelines and make sure that your online store meets their requirements, according to an article in this site: https://www.employerlawreport.com all websites will need to be "handicap accessible" by April 2018. Some of the regulations include:
Provides text alternatives for any non-text content;
Permits all functionality from a keyboard if needed (as opposed to a cursor);
Is not designed in a way that is known to cause seizures;
Includes ways to help users navigate, find content, and determine where they are;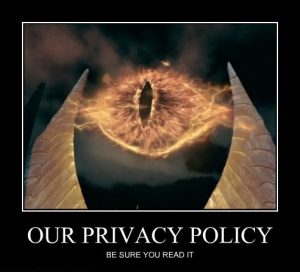 Another requirement to not break the law are the Privacy Policies, as a vendor, you need to develop this statement which will explain how your company collects, handles, stores, shares and protects customer's personal and often sensitive information gathered through their interactions with a website. This is crucial as it not only seen as a sign of credibility and trust, but also ensures that website owners are protected, along with their customers, whilst also adhering to their legal obligations. As a customer, please read the Privacy Policies every once in a while…
The cookie law, Pretty much all websites use cookies (not, not that kind of cookies, these are little data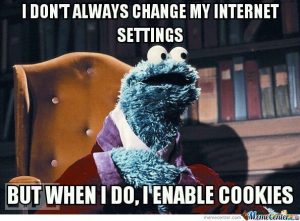 files) to store information in peoples' web browsers. The cookie law was designed to protect online privacy, by making consumers aware of how information about them is collected and used online, and give them a choice to allow it or not. Nowadays, your should warn your visitors that your website uses cookies, explain them what they are and what are you going to use them for, aaaand get their approval for storing cookies on their computer, most E-commerce tools will have a module or plug-in to aid you on this part; What a hassle!, but it is the cookie law and you don't want to mess with the cookie monster.
Be careful if you have EU visitors (or if you're one), then, you'll need to follow the EU data protection regime (GDPR). This is a protection law to all foreign companies processing personal data of EU residents. Personal data can be anything from a name, a photo, an email address, bank details, posts on social networking websites, medical information, or a computer IP address. The GDPR was approved and adopted by the EU Parliament in April 2016. The regulation will take effect after a two-year transition period meaning it will be in full force on May 2018.
Next on the list:
The User Experience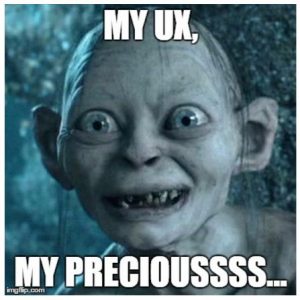 As you can imagine, there're thousands of recommendations that we can list to make a good user experience (UX), it's not about how you want your site to look like, it's all about how your clients want to use it. There's no trick here, you'll need to make your homework and dive deep into every piece of documentation, research, understand your clients, etc. As I am good person, I won't leave you at your own fate here, I'll list some of the best practices for UX so you can get the idea:
Consistent and easy-to-use web interfaces including clear header navigation.
Be aware of the contrast on mobile websites. Screen glare can render your website unusable.
Error messages should be helpful, usable, concise and easy to understand.
Buttons on websites must look clickable and have enough space for users to click or tap comfortably.
Icons should only be used when necessary. Avoid overusing them and do not use them simply for decoration.
Don't make users think.
There are three aspects of UX that, in my opinion, need special attention: Search, Responsive Design and Loading time. Let's talk a little bit about each one of them.
Search: I feel like we all know why search is important, don't we? it's probably the most natural way to interact with any website. However, it's not just a matter of having it here, non-functional. Search should be intuitive, fast, search field should always look like a text box on a desktop and should be easy to find, don't forget to consider that the search will let you know what your clients are looking for!
Responsive Design: Again, no much to explain here. I'll just mention that more than 30% of online shopping purchases now happen on mobile phones or tablets and there is a gazillion different screen sizes that you should account for.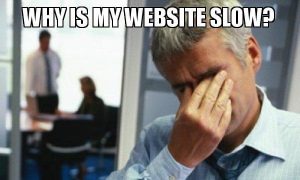 Loading Time: This one could be hard. There should be a support group for all the people that have deal with it, it costs tears, I'm not kidding! But your clients have very important things to do, they can't wait 10 minutes until your website loads, think about it and talk to your development team. Anyhow, what matters the most to customers is that your website feels fast (even if it is just their perception).
The SEO, Analytics and Testing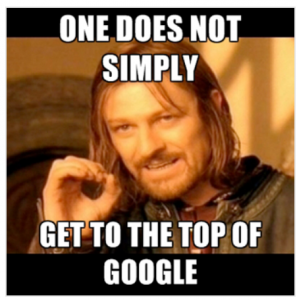 OK, this is a large large topic, however, due to my limited space, I'll just summarize the basic concepts. SEO is defined as the activity of ensuring a website can be found in search engines (like Google) for words and phrases relevant to what the site is offering. You'll need to call the experts and then, together, design a strategy that will help your website be ranked amidst the top.
Wait but why is this important? Well, the experts say that 60 percent of traffic from Google searches go to websites that appear in the first three search results. SEO includes things like having pretty URL's, relevant keywords, oh! and before I forget, you need to learn this: Duplicated content is bad, Google et al. don't like it.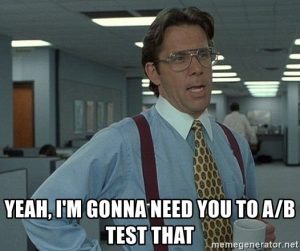 A/B testing is a technique that allows you to show customers the A (original) or B (updated) version, this will guide you to see what users prefer more: which performs better and will help you to increase your revenue. There's also a variation called Multivariate testing, this can pit multiple versions against each other to find a winning combination.
We're reaching the end guys, stay with me. Last point:
The Marketing, Promotions and Customer Service
For marketing, you'll need to call the experts again to design a good strategy. This may include concepts like:
Social marketing: by adding sharing options to Facebook, Twitter, Pinterest, etc.
Designing promotions: like BOGO's, percentage discounts on certain items, reward programs, wish lists, private sales, etc.
Other good strategies include free shipping during Holidays or after purchasing a certain amount.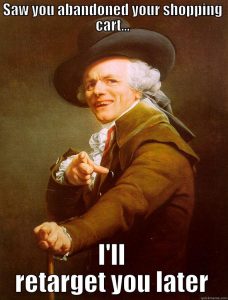 Having big banners or pop-ups reminding your customers about the coupons or promotions that are available in your website will be beneficial, again, the experts will be providing you guidance on the how and when.
I still can recommend you to make sure the promotions are working correctly before advertising them in the site or by email. And, talking about emails, that's another channel that a lot of people use to promote their products, remind people when they abandoned their cart with products in it, letting customers know when a product is back in stock. Careful though, you don't want to end up in the spam list.
Related Products, Up-Sells, and Cross-Sells are game plans that you should definitely want to explore and use in your website. I mean, if you're buying a dress, you most likely will need the shoes, the purse, the earrings, a backup dress just in case, another – more expensive – pair of shoes, the make-up, a nice hat probably (don't judge, there is a Royal wedding this year and what if I get an invite!).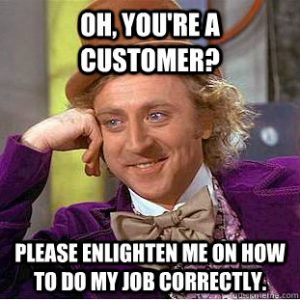 For Customer Service, make sure you have at least one direct point of contact that your customers can use to contact you when they have good things to say, or when they're frustrated because your darned site is not allowing them to complete their order. You can add a simple contact form, a phone number where they can call you, reviews are always a good option too. However, the essential part of this process is to take this information and do something to fix what is wrong and keep doing what your customers seem to like.
Product Reviews are other amazing point of contact with your clients, but definitely use a moderation process… People gets creative some times, it could be dangerous.
Finally, to my fellow shopaholics, make sure you think about the concepts above and take a second look the next time you're doing an online purchase, make sure they're compliant with all laws and regulations, and thinking about you as a customer before giving them the big bucks!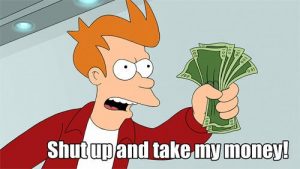 And to my entrepreneurial readers, I hope this post helps you understand the basics and encourages you to start your own online store. And don't push yourself so hard, Amazon didn't become what it is in a day, baby steps…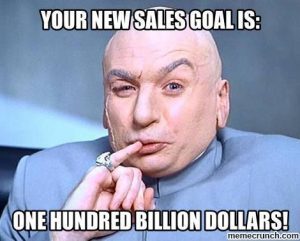 Confessions of an -online- Shopaholic